Where to find the best nude beach in the world?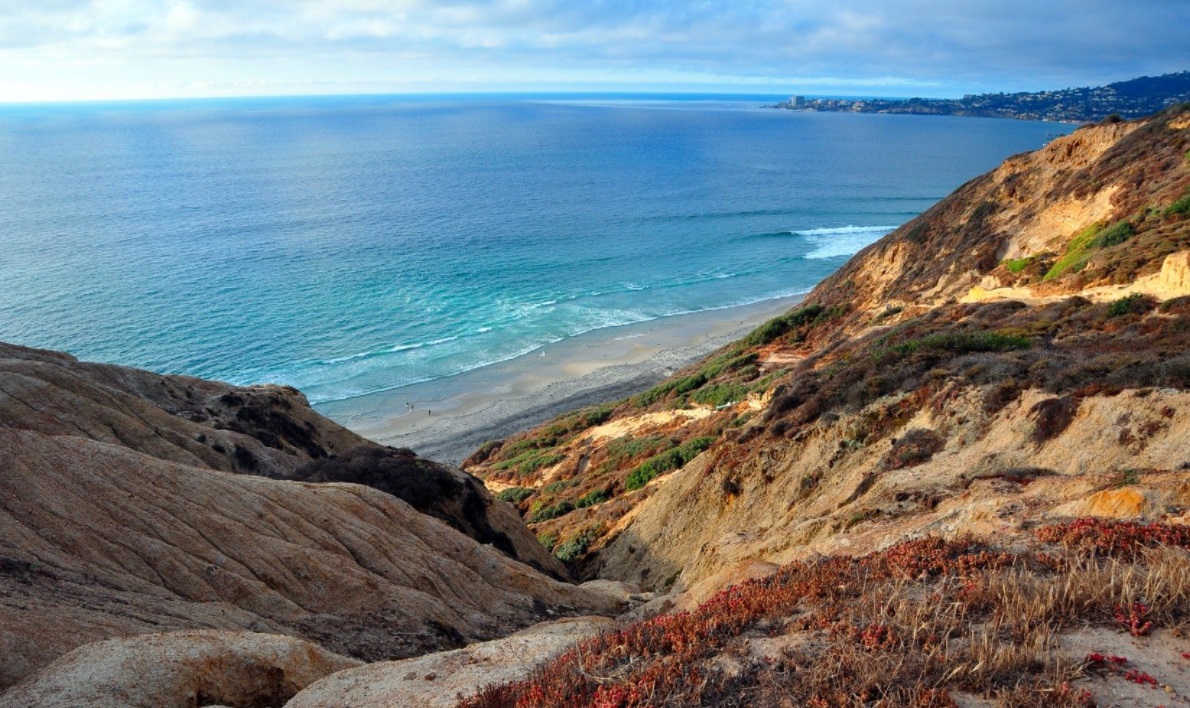 The beach, the sun, and the incredible ambiance are all good reasons to go on a vacation to relax and enjoy a good moment alone or with some friends. Of course, let's not hide the fact that it's always nice to see handsome men and beautiful women running around and splashing through the waves. However, some people want more than that, they want to be free like a bird in the wind! If that sounds like you, and that you are wondering where to go to be fully naked on a beach, here are the best nudist beaches in the world.
What's allowed and not allowed at a nudist beach?
There are dos and don'ts that most nudist beaches follow, and it is important to understand those before going in:
Don't stare at people! Even if you find them very attractive, you should keep a certain distance and be respectful.
No pictures are allowed. This one is a mandatory rule for almost every nudist beach, as nudist beachgoers usually want to keep their privacy. Even for a selfie, phones and cameras should be put away and avoided at all costs.
You can bring sunscreen to a nude beach, and put some on yourself or on your spouse. Just be careful to not overdo it! This is not an exhibition.
As mentioned above, this is not an exhibition, so sex is not allowed either. Yes, it can be exciting being on a beach with nude people, but that doesn't mean this is the place for your romantic breakthrough to happen.
Finally, try to avoid complimenting people on their bodies or anything like that. People go naked on a beach and follow the naked movement to feel free without the stress of being judged.
There are also a lot of people wondering if you can bring children to a nude beach, and for most locations, the answer is yes, you can. That being said, it's worth asking around if other people do it at the beach where you are going and asking your kids if they feel comfortable with this kind of experience.
Top 10 List of the Best Nude Beaches in the World
So now that you are familiar with all the most important nudist rules, let's talk about the best beach for nudists in the world. Here are our top 10 nude beaches below:
Playa de Ses Illetes – Spain
Let's start this list with a banger! The Playa de Ses Illetes in Formentera has been voted countless times as the best beach in Europe. Located near Ibiza, the beach is as clean as it can get, it is clear that the staff takes good care of the beach all year long. Moreover, there is a resort entirely dedicated to the nudists, so don't be surprised if you see people wearing clothes since not the whole beach is for nudists.
Knoll Beach – England
In our second position, we have nothing less than a pioneer in the nudist movement. That's right, Knoll Beach has been welcoming nudists since the 1920s and offers 1km of sand to its nude visitors. What's more? The view of this Studlands little paradise is absolutely gorgeous! If you are looking for a nice way to go naked in England, this is the place for you! Just be wary of the weather conditions in advance.
Valalta Beach – Croatia
In the third position, what we have here is a fully nude dedicated beach. Valalta Beach is indeed entirely dedicated to the naked crowd, aside from their reception building and grocery store. Located on the west coast of Croatia, naked sunbath lovers won't want to miss this experience for anything in the world.
Playa de los Muertos – Spain
In the fourth position, we want to introduce you to yet another Spanish playa. The Playa de Los Muertos (which means the Beach of the Dead) is located in Cabo de Gata, and despite its scary name, is really popular among beachgoers and nudists. One thing that's makes this beach unique is the intriguing rock formation surrounding it. The latter gives some kind of a more private vibe on one side of the beach, while the opposite side is more open.
Adegas Beach – Portugal
In our 5th position, we have a beautiful beach located in the municipality of Aljezur. What's really special about that one is that it is a full-on official nude beach in Portugal, which is pretty rare in itself actually. The Praia das Adegas is surrounded by little mountains and is the perfect place for naturism to flourish.
Porto Ferro – Italy
Porto Ferro was the first official nudist beach in Sardinia. Moreover, it even got voted as one of the best naturist beaches in Europe, according to Skyscanner. However, it is true that laws surrounding naturism on naked beaches have been a bit all over the place in Italy, it seems that the Sardinian region encourages tourists to go fully naked on naturist dedicated beaches if they desire to do so.
Gigaro Beach – France
Located near Saint Tropez, the Plage de Gigaro is a simple, yet beautiful beach that will bring peace and love to your heart. It has a dedicated spot for nude people, and totally feels private at times with its mountains and breathtaking scenery.
Little Banana Beach – Greece
This one has a funny name since it is the twin sister of Big Banana Beach located to the south. The big difference between the two? As you may have guessed it, Little Banana Beach is entirely dedicated to nudists and is the only official naturist beach of the Skiathos Island.
Buhne 16 – Germany
Another pioneer of the naturist movement, Buhne 16 has been inviting nature people to go fully naked since the 1920s as well. The beach is absolutely fantastic with its prestigious resorts, it should definitely be on any nudist's radar.
Bredene Beach – Belgium
While we are talking about pioneers of the nudist industry, why not conclude this list with another one: Bredene Beach. If you are looking for a peaceful and quiet escapade while being butt naked, then this Belgian nudist beach is a perfect choice.