Top 8 Best Cider Mills to Visit in Chicago in 2021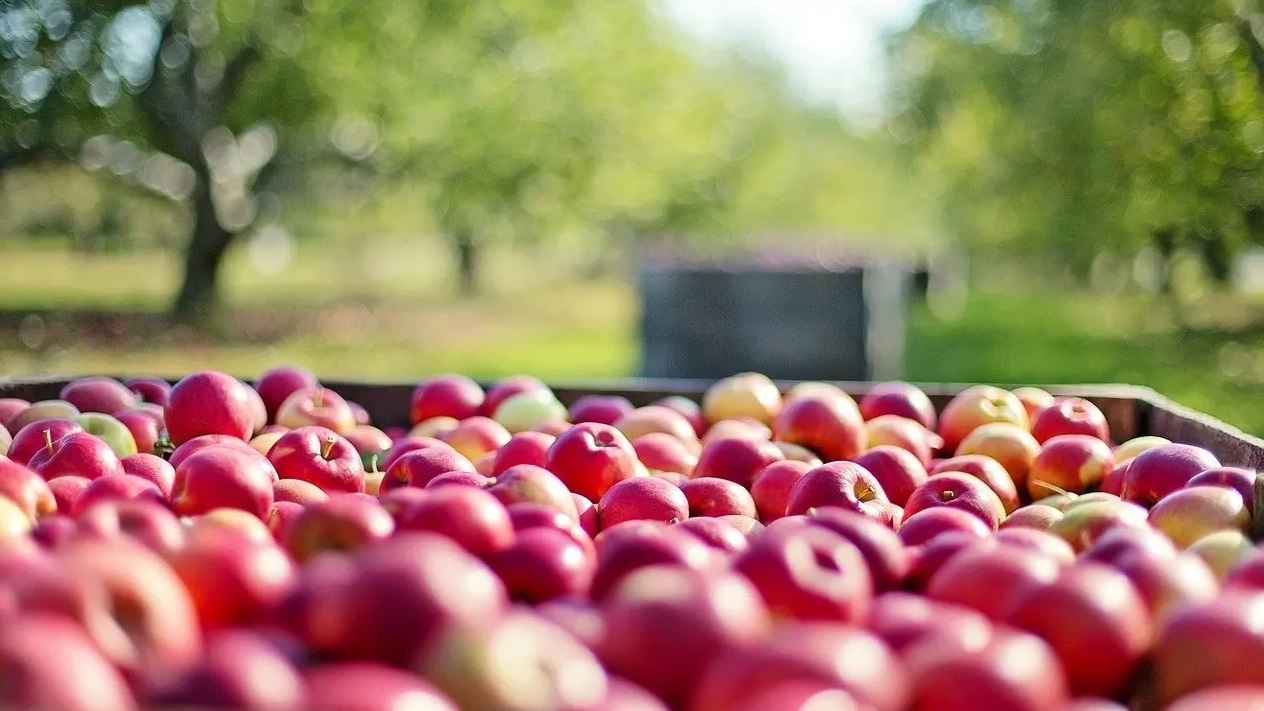 It is no secret that apple picking is one of the best activities to do with friends and family during fall. With apples, we can make delicious stuff such as apple pies, apple donuts, and of course, a whole lot of apple cider products. Chicago city is well-known to be the ideal location for finding popular cider mills and fresh apple ciders, but which ones should you go visit first?
What's a Cider Mill?
Commonly called a cidery, a cider mill is a place where they transform apples with specialized apple crushing equipment. The crushed apples are then turned into juice, apple cider, and hard cider. Apple Cider Mills are usually located alongside apple orchards or a farm, so when visitors come, there are many activities awaiting them.
For how long can you keep apple cider at home?
Generally speaking, freshly made apple cider can be kept in your fridge for 10-15 days, or kept in the freezer for 1 year. When going to a cider mill, there are normally gallons and half-gallons of apple cider available for sale at a very good price since it's made on the spot.
Top 9 List of the Best Cider Mills in Chicago
Here are fun and entertaining places where you can have a good day with your friends or family during the fall season. If you were looking for a 'Chicago apple cider mill near me', here are the ones you should look out for:
Kuipers Family Farm
Located in Maple Park IL, if you love sweets, then you're in for a treat! The Kuipers Family Farm is famous for its delicious apple cider doughnuts and homemade caramel apples. Adjacent to the apple farm, a pumpkin farm is also available if you need a pumpkin for Halloween. For kids, an animal farm and a corn maze will certainly put a smile on their faces. If you want to visit the place, the address is 1N145 Watson Road, Maple Park, IL 60151, and is 58 miles west of Chicago.
Prairie Sky Orchard
Open from September 3rd, the Prairie Sky Orchard is a huge apple farm located 61 miles away from downtown Chicago. The latter offers a dozen of different apple varieties, as well as cider doughnuts, raw honey, apple jam, and many exquisite pies. The u-pick apples are in limited quantities, however, so hurry! Don't wait for too long or the apple will be all gone.
All Seasons Orchard
Located on 14510 IL Route 176, Woodstock, Illinois, the All Seasons Orchard Farm Market lets you visit and take a closer look at how they make their apple cider. Their apple juice is freshly pressed every week and UV treated as well. It's worth noting that if you're in a hurry, worry not, All Seasons Orchard also offers a drive-thru full of cider donuts, cider, hard cider, apple pies, and apple juice.
Honey Hill Orchard
Just open a few days during the months of September and October, the Honey Hill Orchard is a cute family-owned business that has a staggering total of 25 apple varieties. If you heard of this place before, you know how good their freshly baked pies taste! Just for those, it is worth the trip. From downtown Chicago, it is not too far, about 66 miles in the west direction.
Jonamac Orchard
For more than 30 years, the Jonamac Orchard has been operating a beautiful cider mill with not less than 20 000 apple trees. This cider house is claimed to be one of the best apple cider brands in the US. When you go there, don't miss out on their homemade fudge, handmade apple caramel, and of course, apple donuts. Moreover, curbside pick-ups for your baked goods can be ordered in advance on their online platform. Finally, the Jonamac Orchard is located at 19412 Shabbona Road in Malta, Illinois.
Brightonwoods Orchard
This one has well over 150 apple varieties, as well as grapes, quince, and pears. Furthermore, you can walk around in beautiful wood trails while you soak in the fresh air and the view of their apple barn. However, you can't pick your own apples, but there are plenty of available activities to do during your visit. Additionally, you can get freshly made apple cider and spirit from their other joint business named AEppelTreow Winery & Distillery.
Grandpa's Cider Mill at Jollay Orchards
Looking for fun fall attractions near Chicago for the whole family? The Jollay Orchard is located not too far from downtown Chicago (about a 2-hour drive) and will be the perfect destination for a day trip to a cider mill. Once you arrive there, you will quickly notice the big animal farm, the haunted house, the corn maze, and the huge fields of pumpkins and apples.
Royal Oak Farm Orchard
And as our final spot on the list, the Royal Oak Farm Orchard is another big hitter if you plan to go on a trip with your family. There are so many activities that it will make your head spin! Furthermore, you will find in this apple cider farm a train, a carousel, many hayrides, a petting zoo, and even a playground for the youngest. On the menu, if you're feeling hungry, there is not only a lot of apple products but also fresh hand-breaded chicken tenders and cooked chicken pies. The chickens all come from their own free roam farm and are fed with good nutrients.
Moreover, their Honey crisp Sparkling Cider is so popular that they even do deliveries across the entirety of the US. If you are not able to visit the place in person, know that the Royal Oak Online Shop sells pretty much everything they have. You can easily order anything for local home delivery.
In conclusion, it is safe to say that there are a lot of choices if you leave in or around Chicago and that you are craving some delicious apple cider. The cider mills around Chicago are absolutely fantastic, as they all offer so many activities for both kids and adults. All in all, you won't be bored during the fall season!