Top 5 Best Apps for Learning Japanese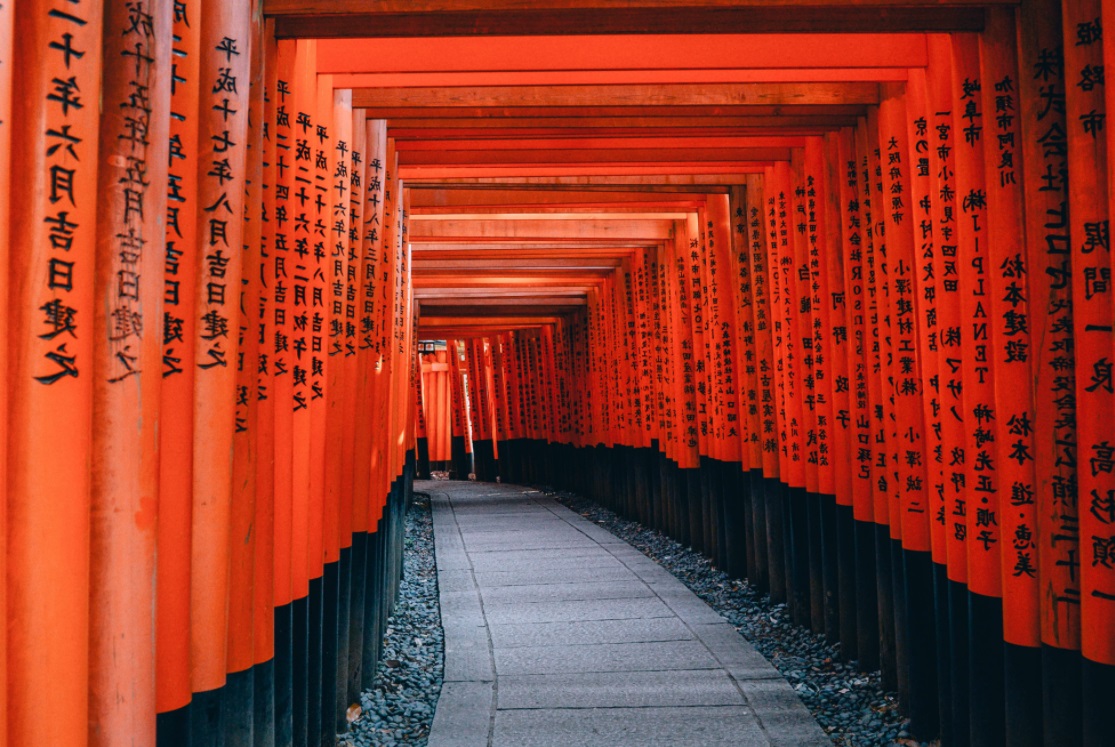 In this day and age, we can communicate with anyone we want at any given time of the day, we can access the web and stream videos in the palm of our hands, and, we can learn many things very quickly! That's especially true with the new language learning applications coming out in recent years. Languages that seemed so far from reach in the past, like Japanese for example, are now easily accessible. Here are the best apps to learn Japanese that we found on the web and tested for you.
Is it difficult to learn Japanese?
Japanese can be proud of their language, as it is certainly one of the hardest languages to learn on the planet. Fortunately, we now have well-designed apps with nice features and interactive courses to help us, but this wasn't always the case. Not only the Japanese symbols and sounds are in a league of their own, but also, it is important to know that there are not 1 but 3 different alphabets in Japanese, which are:
That being said, Hiragana is the main alphabet being commonly used everywhere in Japan and is also the alphabet that young children will start to write with.
How long will it take to learn the Japanese language basics?
It was found by the Department of State from the United States of America that learning to speak Japanese fluently for an English speaker will generally take around 88 weeks. That's more than 1 year and a half, or in hours, that's about 2200 hours of studying and practicing! What doesn't help is that the English language doesn't have much in common with the Japanese language, structure-wise. Although this might sound a bit frightening at first, don't worry, there are plenty of ways for you to choose from to quickly learn Japanese.
Why is it important to learn the Japanese language?
If we talk straight numbers, there are more than 125 million people that speak Japanese in the world at the moment. Also, it is one of the top 7 most-used languages in the world for doing business. Furthermore, since the Japanese are leading the way in the high-tech industry, learning this language can be very useful if you ever work in this field.
Top 5 List of the Best Apps for Learning the Japanese Language
So, if you are looking for the best way to learn Japanese, we explored the internet to find the most popular applications for learning Japanese and tested them to see if they are up to par:
Duolingo
For our first position on the list, we have to talk about Duolingo, an excellent language app that lets you learn with colorful visuals. The developers even claim that you can learn a language by using Duolingo for only 5 minutes a day. How can it be so easy to learn on Duolingo? The language software uses images with important topics in a very fun and interactive way. This learning method is easy to follow, even for children. Also, note that you can use the Duolingo app for free without the need of creating an account, nor do you need to be online or pay any fee. That said, if you want to go pro, you can purchase a subscription to Duolingo Plus, which gives you an ad-free experience and extra options.
Babbel
For our second choice on the list, we tested Babbel and its different courses available. Is Babbel free to use? Not entirely, unfortunately. You can try out the first lesson of every course they have, however, but if you want to get full access to what they have to offer, you are going to have to open the wallet. A 1-year subscription would cost about $80, but if you don't want to go with a plan, know that you can still get 30-80 free lessons per language. No matter what your decision is, we can certify that the Babbel app is very effective to learn a new language, including Japanese. It's very simple to use and you get to learn everyday conversation tips since the apps heavily focus on the words and sentences that Japanese people commonly use.
Rosetta Stone
In 3rd position, we cannot talk about language learning software without mentioning Rosetta Stone. The latter has been in the industry for so many years, it is all around one of the best apps on the market. If you are looking for an ios app for learning Japanese, you can find the Rosetta Stone app on the Apple App Store (also available on Google Play for Android). For the price, because yes, Rosetta is a paid app with paid subscription plans, it will cost you close to $100 a year. However, if you really like to learn Japanese with Rosetta Stone, know that you can get a lifetime subscription for $179 that will give you full unlimited access to a total of 25 languages. Moreover, there is a 3-month free trial period offered to new users, so it will give you a good idea if the app is made for you or not.
Obenkyo
With more than 2300 Japanese Kanji symbol animations and 14600+ Japanese words, this Japanese learning mobile app is solely focused on teaching you how to learn Japanese the right way. It has many courses to learn hiragana, katakana, and kanji, on top of having a complete Grammar guide and many great features for you to practice and track your progress as you become better and more comfortable with the Japanese alphabets and symbols. The Obenkyo app is available for Android and iOS devices and is free to use.
Imiwa
And to end our top 5 list, Imiwa is both a great Japanese translation app and a very complete Japanese dictionary. Anything you throw at it will be thoroughly translated with many tips and extra information about each kanji symbol, which is really great if you already have a base and that you are often trying to speak Japanese.
To conclude our guide, we hope this was useful and that your journey to learn this beautiful language has begun on a positive note.