Why the San Ignacio Golf Club is Green Valley's very best?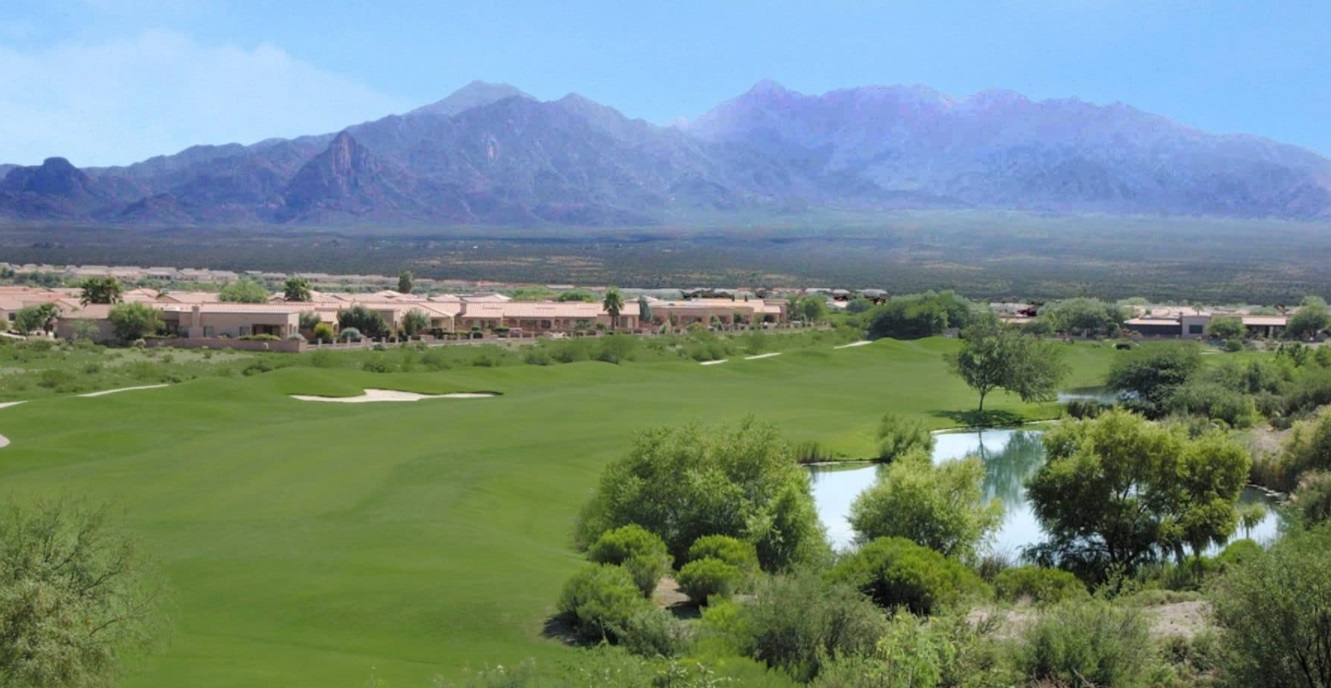 It is no coincidence if Forbes magazine claimed that Green Valley was the best place to retire in Arizona in 2020. Moreover, during the same year, the city was in the top 25 retirement cities of the United States of America. That being said, the clean air and low cost of living are not the only perks that the Green Valley has to offer. As a matter of fact, the latter is home to an acclaimed golf club: the San Ignacio Golf Club. In the following guide, we will take a closer look at the reasons why this golf club has gained so much popularity in the last few years.
The Beauty of Green Valley
First and foremost, let's talk about the scenery of Green Valley because know that you're in for a treat! Not only will you be able to enjoy the amazing mountains in the background as you are taking your driver out of the bag, but also, each hole has its own unique twist that keeps things fresh from the beginning to the end.
Moreover, you will occasionally notice doves, quails, and roadrunners in the distance. Just be careful to not hit the ball in their direction! Finally, the course is quite elevated in certain parts of the course, which will give you a remarkable view of the green and its surroundings.
The Golf Course of San Ignacio – Voted 2 years in a row as the best Green Valley Golf Course
Built in 1989, this golf course has been running for more than 3 decades. The latter offers yardages from 5,200 to 6,718 depending on your selection of tees. You will quickly notice the narrow fairways and the elevation as we mentioned above in some spots, always with a breathtaking mountain view.
Interestingly, the weather is a bit on the milder side, as the average elevation of the whole course is about 3,000 feet high. That means you won't be too sweaty when it will be time to focus on your last shot on the green.
If you just want to relax and practice your swing, there are several practice facilities awaiting, such as a driving range, putting and chipping greens, and practice bunkers. Also, a nice and complete golf shop is available with employees that know what they are talking about if you ever need anything.
How much does it cost to play on the San Ignacio Golf Course?
If you want to play an 18-hole, prices start from $35 USD and can go as high as $55 USD per player. The prices mainly depend on the date, the time, and the day you want to play. Note also that there are different tees (gold, blue, white, red) that will push the yardages if you want more.
How much for the San Ignacio Golf Club Membership?
Put simply, the San Ignacio Golf Club offers yearly and seasonal memberships. That said, if you want a yearly plan, please note that a 12-month membership starts on July 1st, while the seasonal membership (6 months) starts on a date of your choosing and runs continuously for the next 6 months.
Here are the membership prices at the San Ignacio Golf Club:
Single Golfer: $4550 for 1 year
Single Golfer: $3400 for 6 months
Couple's Membership: $6800 for 1 year
Couple's Membership: $5000 6 months
What are the different Tournament Packages?
The dedicated staff team at Sab Ignacio Golf Club is always ready to help you out if you are planning a golf event. Golf events can be:
Charity Events
Social Outings
Corporate Outings
Fund Raisers
The tournament package will be tailored to your needs, and will include by default the following:
Green Fee and Cart Fee
Range Balls
Custom Cart Labels
Custom Scorecards & Rule Sheets
Professional Scoring
If you need additional services, a large array of services are also available:
Green Fee and Cart Fee
Range Balls
Custom Cart Labels
Custom Scorecards & Rule Sheets
Professional Scoring
Please take note that the number of players for any event must be a minimum of 16 players and a maximum of 280 players. The total rates will depend on the time of the week and the time of the season.
Can you take golf lessons at the San Ignacio Golf Club?
Yes, it is possible to take golf lessons at the San Ignacio Golf Club. The classes' teacher is none other than 2-time PGA Tour Winner, Ronnie Black. To make an appointment, first, you will need to fill the form on the official website.
Feeling Hungry?
Of course, what would be a golf club without its very own fine-dining restaurant? The Coyote Grill offers an exciting menu as well as tasting special events. For example, the golf club is having its first Scotch and Whiskey tasting and food pairing event in 2021.
What kind of food can you expect from the menu of the Coyote Grill you may ask? Here are a few examples:
Coyote Burbon Burger: Burger, bacon, bourbon sauce, Swiss cheese, and tobacco onions on a grilled brioche bun.
Marinated & Grilled Jumbo Shrimp Skewers brushed with grilled lemon, chili oil, and served with toasted coconut ginger rice and fresh vegetables.
Grilled New York Steak: Grilled 10 oz New York strip, Yukon whipped potatoes, red wine demi-glace.
Grilled halibut over lemon fennel risotto.
They also have some items for vegetarians, their Vegetarian Creamy Spinach Risotto is to die for.
And of course, let's not forget the desserts, such as their delicious German Chocolate Cake.
Moreover, it is worth noting that they also offer a breakfast menu in the morning, and a lunch menu as well. Prices generally vary between $12 and $18 per entrees and around $25 for their pricier items.
Conclusion
Hopefully, your belly is not rumbling too much after reading this appetizing menu! This concludes our complete tour of the San Ignacio Golf Club, its rates and fees, and of its course and scenery. On that note, we wish you the best and stay safe.