Top 10 Facts about Breathtaking Cyprus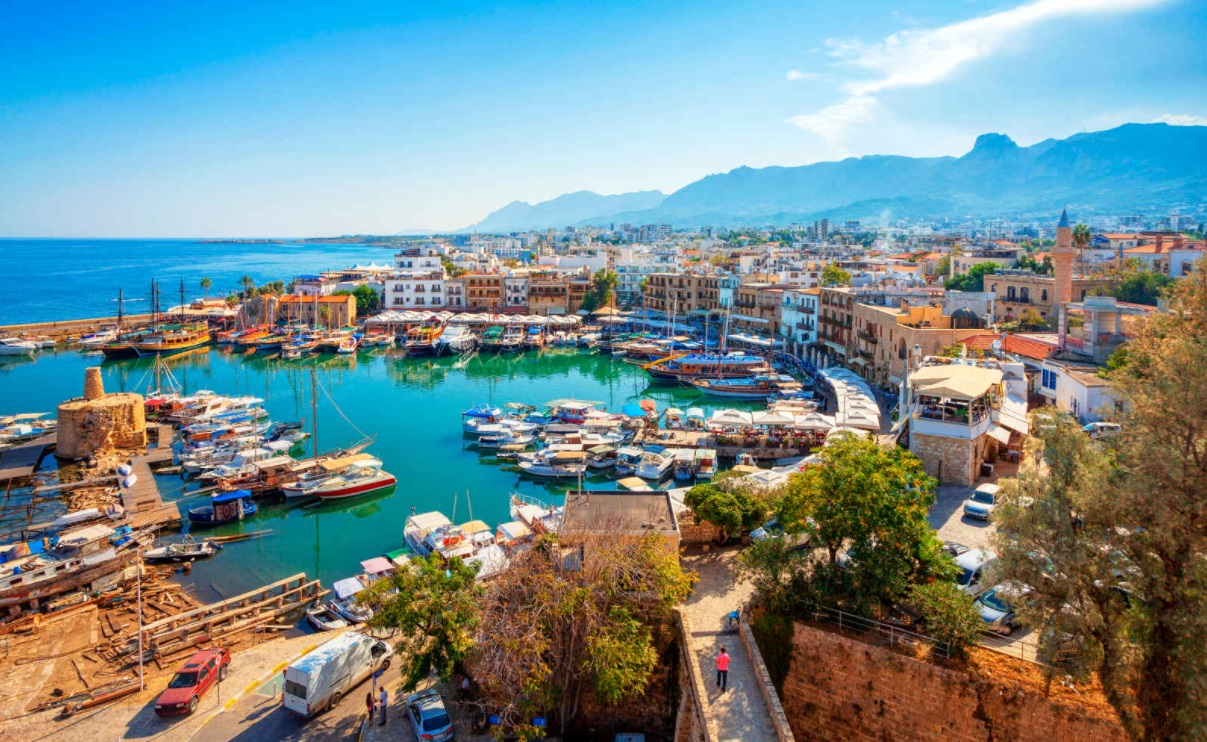 When we think about beautiful islands, at first we often mention Bora Bora, Hawaï, or Ko Samui. This is pretty normal after all since these islands are some of the best and most popular islands in the world. That being said, did you ever hear about the amazing island of Cyprus? Located just north of Egypt, this location will surprise anybody who feels a bit adventurous. Here are our top 10 facts on this incredible place that is Cyprus Island.
Cyprus is not just an island, it's a country!
Actually, the full name of this beautiful island is the Republic of Cyprus. This island country is home to a little bit more than 1 million people and is part of the European continent. Since its location is literally in the middle of the Mediterranean Sea, the ethnicities over there are extremely varied. Considering the fact that Cyprus is located near Turkey, Syria, Gaza, Israel, Greece, Egypt, and Lebanon all at the same time, it does make sense.
However, all this diversity did come at a cost in the past, not only from the surrounding countries but also within its own people. Nowadays, Cyprus is at peace, thanks to the UN Buffer Zone, which we will talk about a bit later.
Cyprus is a very safe place to visit
Cyprus is a nice and welcoming place to visit. However, with the latest COVID-19 developments, it is better to wait if you were planning on visiting Cyprus near the end of 2021. On the other hand, the crime rate in various cities like Nicosia, Limassol, and Larnaca is at an all-time low. So once the coronavirus is contained in Cyprus, which we hope will be the case in 2022, you will be able to safely enjoy everything the island has to offer.
Cyprus Island is divided in many ways
Not only is Cyprus divided into 6 districts, but it is also divided into two halves by the United Nations' Buffer Zone. This zone, which is pretty much a line dividing the island into two halves, was put in place by the UN in 1964 because of growing tensions and violent conflicts between the two largest ethnic groups inhabiting the island: Turkish-Cypriots and Greek-Cypriots. Since then, the Buffer Zone is a peacekeeping territory patrolled by the UN.
And on another note, if you were wondering what are the aforementioned 6 districts, here's a list of the different districts constituting Cyprus Island:
Nicosia
Limassol
Pafos
Larnaka
Famagusta
Keryneia
Each of them is led by an appointed District Officer who is like the point of contact between the people and the government.
Cyprus is the 3rd largest island of the Mediterranean
That's right, Cyprus is an enormous island, spanning 9,251 km². It is in fact the 3rd largest island of the Mediterranean Sea, as well as the 3rd most populous island with a total of 1,2 million people living there (which was lastly reported in 2020).
What's fun is that you can visit the entirety of the island in just a few hours of driving. So what a lot of visitors like to do is to rent a car in Cyprus to travel easily around the main cities. Be careful though, the driving laws might be a bit different than what you are used to in your home country. We strongly advise studying the basics at least before driving a car in another country.
What's the Capital City of the Republic of Cyprus?
Nicosia is the capital city of the Republic of Cyprus. Greeks call it Lefkosía while Turkish people call the city Lefkoşa. The latter has an area of 111 km² and is pretty much a representation of the division that lies within the island of Cyprus. Finally, one of the main attractions of Nicosia is the Cyprus Museum, which is claimed to have archeological finds dating back as far as the Neolithic and Byzantine periods. These periods are extremely important in our history since this is where humans invented agriculture and settlement communities.
How is the weather in Cyprus?
Like most Mediterranean islands and surrounding countries, the weather is pretty hot all year round, with the lowest lows of winter being around 17°C and the highest highs of summer being around 31°C.
What are the best things to do in Cyprus?
There are so many things to see on this magical and historical island, but here are a few major pointers that you should totally check out if you have a chance to visit Cyprus in the near future:
Larnaca
Cape Greco
St. Hilarion Castle
Karpas Peninsula
Ancient Kourion
Ancient Salamis
Kolossi Castle
Troodos Villages
Is it expensive to visit Cyprus?
So let's say you want to stay at least a full week in Cyprus, accommodations should cost you around $600 for the week. For your food and attractions, count at least $500, and add to that local transportation fees, souvenirs, and your airline tickets. All in all, it should cost you around $2000 to $2500 USD for the week, depending on how many people you are and how far from the island you are located.
Why is Cyprus so culturally diverse?
On top of being surrounded by so many countries with very different backgrounds and religions, Cyprus has its own division within its population. The two main ethnic groups are the Greek Cypriots and the Turkish Cypriots. Despite having many similar cultural traits, these two groups have different languages and religions.
Are there any cool festivals in Cyprus?
Yes, there are in fact many interesting and fun festivals in Cyprus. Here's a small list of the main and most popular festivals in Cyprus:
The Wine Festival in Limassol
The Festival of Roses in Agros
The Anthestiriya festival in Limassol
The International Chamber Music Festival in Pharos
The Medieval Festival of Ayia Napa
The Strawberry Festival in Derinya
The Pastels Festival in Anogyra
There are even many beer festivals in Limassol and Nicosia, so if you like to party and have fun, these will definitely hit the spot! On that note, we hope you enjoyed our top 10 facts on Cyprus and its history. Hopefully, the coronavirus is near the end and we can all enjoy traveling again without any restrictions.